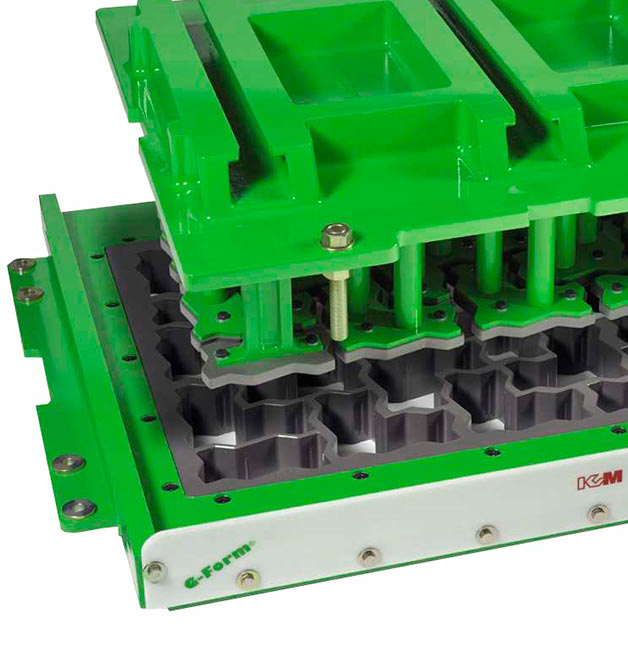 KVM - Your reliable mould partner
With decades of experience, we are an innovative and unique manufacturer with endless design possibilities.
A high degree of creativity and vast technical knowledge about the development and production process means that we can transform your ideas into specific concrete products and make us one of the leading mould suppliers and trendsetters globally.
Our moulds are designed and constructed to fit your specific production machinery and our cast parts ensure that each mould is durable, which helps you to achieve the lowest possible environmental footprint.
When you choose the KVM mould division as your partner you can benefit from our concept which includes:
ISO 9001:2015 certification, which ensures you the highest product quality
Clever mould construction make the mould change easy and time saving
Our 1,000,000 cycles guarantee on casted parts is your guarantee for a long-lasting mould that gives you the lowest production cost per moulded unit
KVM's technical specialists provide on-site assistance and leave no customer without help
Replaceable wear parts for mould inserts and stamping plates
Flexible solutions that give your business a competitive edge