Tumbling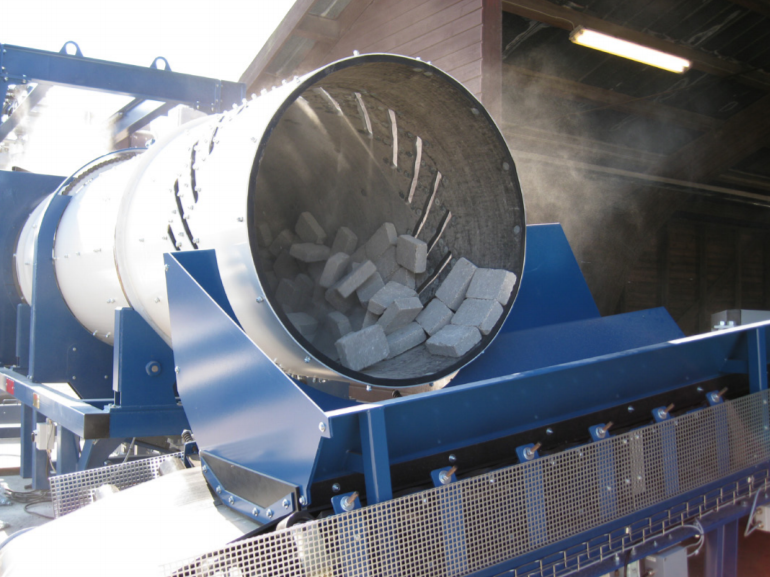 KVM delivers in-line tumbling systems as well as offline systems. The KVM Tumbling Systems are characterized by:
The systems handle all types of pavers, big blocks and split faced products. Products are tumbled in heavy duty drums with rubber lining. KVM Inline Tumbling Systems are adapted to handle 24 hours old products. 
The system can tumble and cube up to 350 m2 per hour. Inline Systems can tumble products directly from an Inline splitting system, giving a unique product with minimal need for operators.   
The KVM offline system gives a high product quality and makes it possible to mix pavers in up to four different colors. The off-line system is built around a KVM cuber and automatic quality sorting. 
The KVM Tumbling Systems are all operated by a PLC control system backed up by our 24/7 online service system.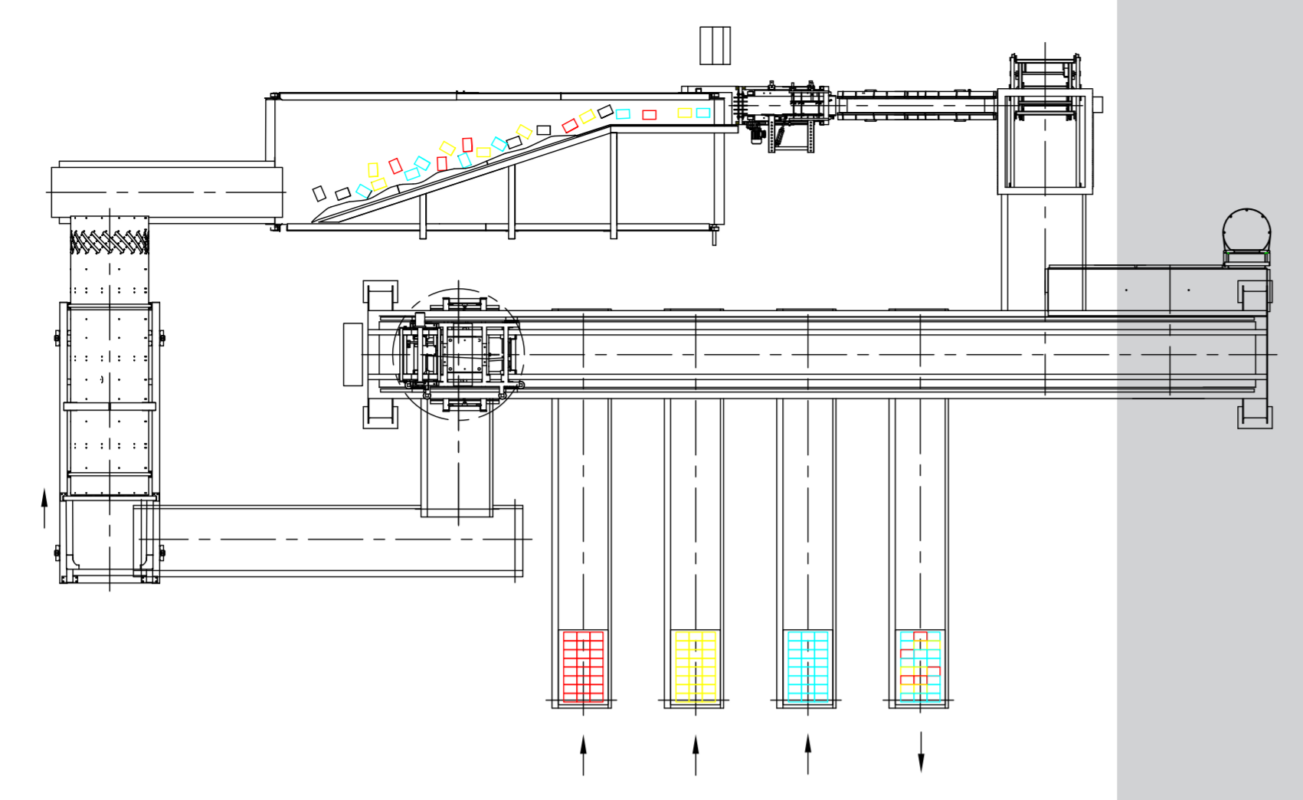 Splitting
Washing
Insulation blocks
Ventilation bit dispenser
Sanddoseringsarrangement