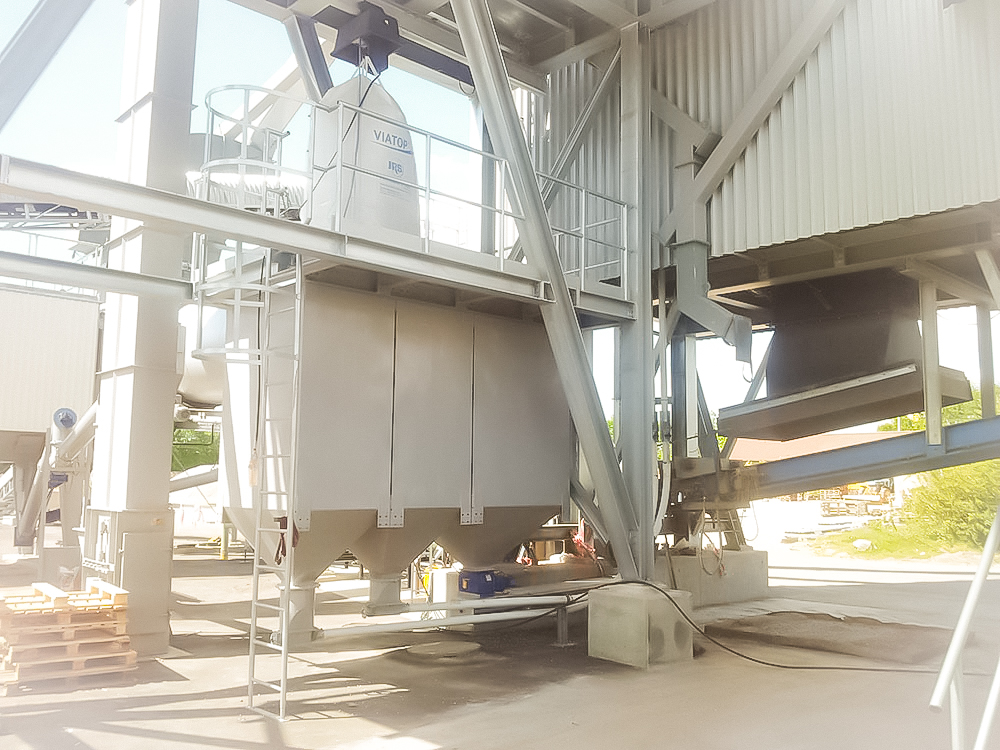 The use of asphalt additives are available as powders, pellets, granules and liquids and is essential in today's asphalt production.
Additives are often expensive and most additives are added in small volume and require accurate dosing to secure the asphalt quality. Unfortunately additives varies in density, shape, workability and also where in the process the additive should be added. Often each additive type require special handling equipment for storage, scaling or other dosing solutions. The method of dosage, will also vary depending on the consistency, density and other requirements for the additive substance.
KVM have generated a wide experience how to handle various additives and dosing methods.
Regardless of what additive your need for addition in the asphalt recipe, we take the challenge to adapt or design a secure dosing system to meet your additive demands.
Paper fibres – delivered as free fibres or in compressed pellets
Pellets – Colour or polymer modifiers
Granulates – Colour, wax or polymer modifiers
Liquids – Latex, Amine, Flux, Rejuvenator