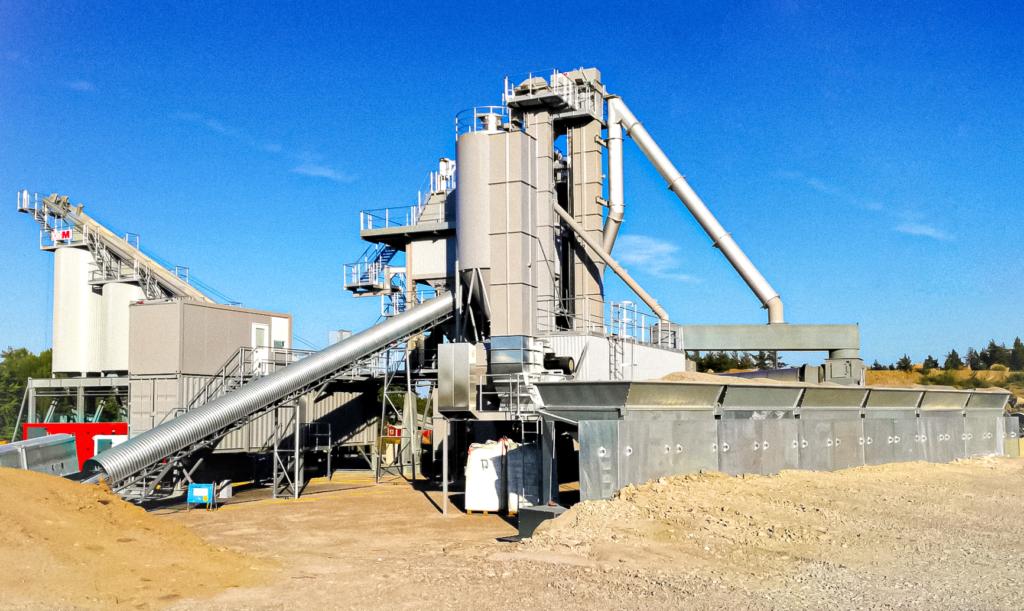 The KVM Freja tower can be installed in many configurations. It is available in a low and a high version with or without sheeting. A semi mobile low version is also available.
The high version is often used where the site footprint is limited, and the low version is often used where local site height is an important issue. The Freja tower can be built from a wide range of machine components, meeting your specific wishes for capacity and auxiliary equipment.
Equipment for dosing of fibre pellets, colour pellets, loose fibre granules, wet fix, flux, latex, and RAP is available.
Easy and safe access to all plant components for daily inspection and maintenance is a key issue. The unique KVM Scale Check System is available for the Freja tower.
Mixer Range 3 – 4 – 5 ton
Output Capacity 180 – 320 tph.
Available as low or high built Mixer Tower with or without cladding
Steel Skids option available
Hot Aggregate Storage max. 150 ton in up to 7 bins or split into 2 x 7 bins
Individual Round Hot Storage Silos fitted on load cells
Advanced Control System with excellent data traceability