Asphalt Manufacturing System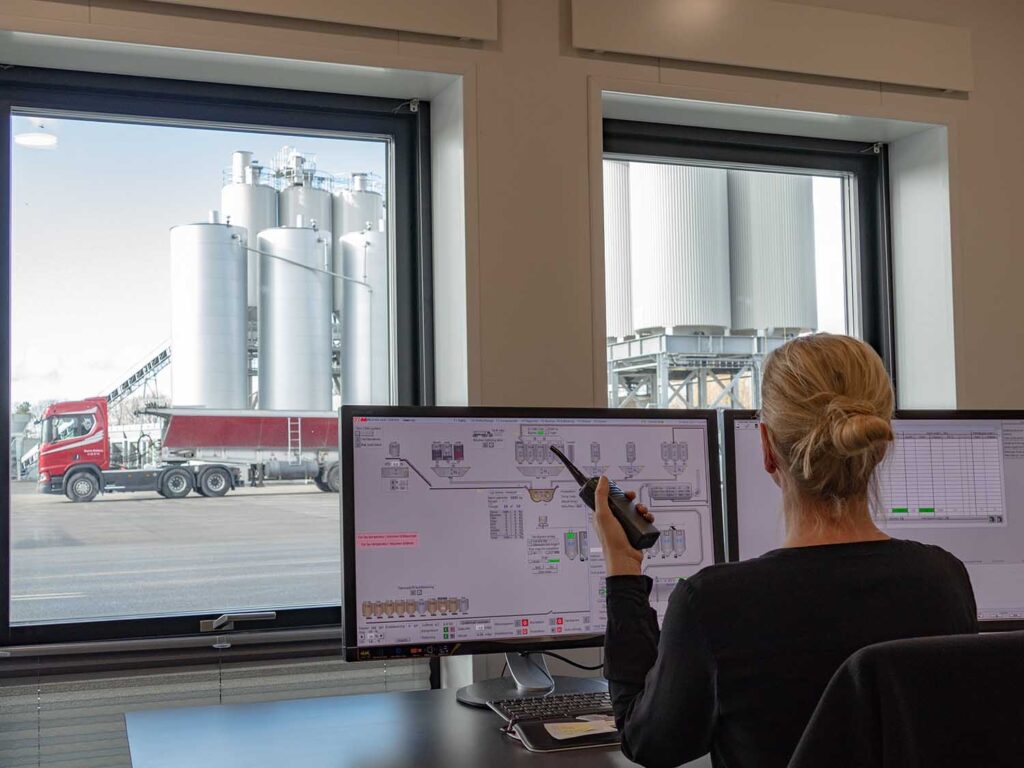 Informative at all levels. The operator is at the center of this network-based modern PLC / PC control.
Intuitive 2-screen layout ensures quick understanding of the user interface. Easy access to all the functions of the system directly from the screen gives the great overview of the process and the recipe management.
Data collection and full traceability with access in a SQL database gives the laboratory and ERP system full insight. Daily production reports via smartphone ensure continuous updates in a busy day.
Electric panels and electric cabinet are located around the plant and are designed and made by our own innovative automation engineers.