KVM produces complete handling systems, which consist of transport and buffer arrangement to and from curing areas. Furthermore KVM offers different curing solutions, i.e. Rack systems, Cassettes, Stillage etc. Effective product management as well as integrated logistics between dry and wet side are crucial for achieving high unit cost benefits.
The flexible constructions can be fitted into both new and existing buildings. They can be operated both manually and automatically and can handle both wet and dry sides.
Forklift Handling System (TSC)
Forklift Handling System (TSC)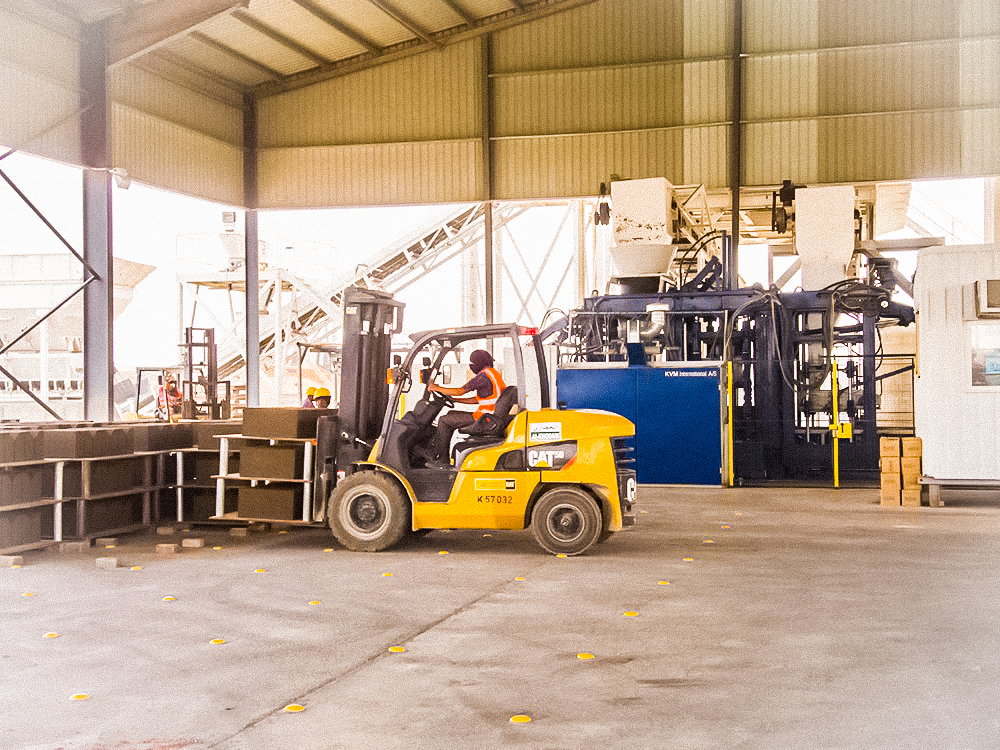 The TSC system is based on the use of a forklift to carry pallets with products to and from the curing area. It is KVM's simplest handling system, ideal for smaller productions.
The system is used by producers wanting a basic, economical and flexible handling system that can fit into constricted sites. This very often makes it possible to use an existing building. The system is often used as an economical way to get started and can later be extended to a fully automatic handling system like Finger Car and racks.
KFA Handling System
Finger Car System